Bad Weather-Good Mood!
Tuesday, February 12, 2008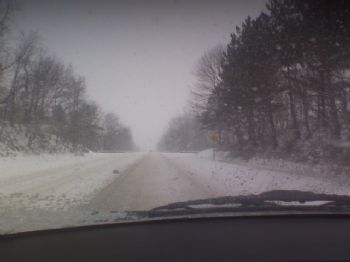 We had bad weather today. I had fun trying to get to work. I took a picture for you all to see what I had to go through. :) Why do we risk our lives to get to work? I am a devoted employee. How awful it would be to stay home in bed when it is snowing and freezing rain. ( The guilt would just ruin my day) Does it count as cardio when I slide over the road and my heart starts pounding super fast?