Plantar Fasciitis
Friday, February 22, 2008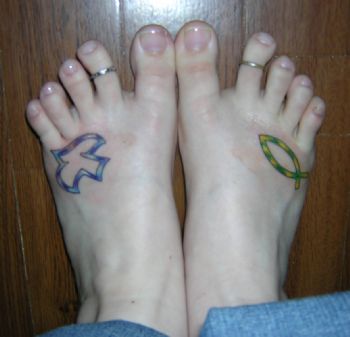 Man, just when I'm getting back into the groove of things...
My feet revolt.
I've been "unofficially" diagnosed (by my trainer, waiting for doctor appointment) as having plantar fasciitis (heel spurs). What a painful journey its been! I've been having problems with my feets for more than a month, but as is common to college students, I tried the 'ignore technique' first. And it has come back with a vengeance in a bad way!!!
The pain/discomfort is constant. I feel like an invalid. My school's campus is all hills and my classes are miles apart from each other... or so it seems. I have to be on my feet for 6 hour stretches at work. My friends try to drive me around as much as possible. What did I do to my feet to make them do this???
How does one maintain an exercise routine and weight loss journey/ lifestyle change when one can hardly walk? I am so despondent. This is a worse setback than that dumb cold I caught a while back.
Much weeping is had.