last day of the month
Friday, February 29, 2008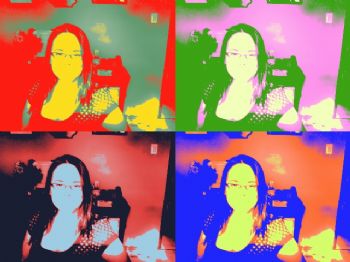 well its the end of the month and i am 9 days into my SP adventure. Since joining SP i have really noticed how much or little I eat day to day and how much my exercise adds up to. I have been hitting the gym for 30 mins if not more a day, the last few days I have been doing 60 cuz I wanted that little extra kick. I have really started to eat much better than I used to. I am still working on the whole fruits and vegetables idea, I have an unsweetened applesauce with breakfast and maybe some veggies at supper but I really gotta start eating more on a regular basis. One step at a time right?
Today was really good, I was on the treadmill for an hour and ate right. I even managed to almost dissect a pig in school. I say almost because I just cut open the colon to see the valves in it. haha. I just find it soooooooo wrong to dissect pigs because they are so much like humans.
March Madness hasn't officially arrived and I already am feeling overwhelmed by the amount of work I have left to do! Tomorrow after class is a major catchup day of reading textbooks, doing notes, doing a term paper and studying. Hopefully I will make it to the gym, I probably will because I will need the energy boost when I doing homework. hehe I can't believe I have just over a month of school left and then its summer for 4 months!!!!! This year went by so quickly, and I can't believe I will be done my first year of university!! It has been a blast!
Well I need my beauty sleep, so remember stay strong! :D
-J