March Calendar
Monday, March 03, 2008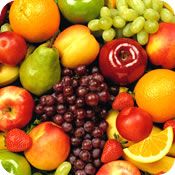 I think this March calendar that I printed from SparkPeople is just the ticket. I look at it each and everyday and implement that idea into my lifestyle.
Today is to enjoy 2-4 servings of fruit each day (now I have been meaning to do this for such a long time but never got around to doing it....today is the start of a new and healthy habit....................
Yipeeeeeeeeeeeeeeeeeeeeeeeee (that's Aussie for I am having a GREAT time....lol).