OMG!
Thursday, May 08, 2008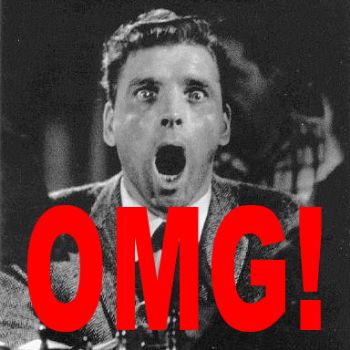 I have this horrible habit of making a mountain out of a molehill and then things turn out to not be as bad as I thought they would be. Remember how I blogged yesterday about dreading going in for my weigh in? Oh my gosh - I walked into the meeting area like I was going to see the IRS for an audit and had this look on my face like the world was going to end. It was just terrible. I went over and sat my WW literature down next to my aunt, gave her a kiss and went and got in line. My tummy started to sink and then I started chanting over and over in my head "get this over with, get this over with". It's my turn now. I get up, get on the scale and I hear the helper go "Wow! You had an awesome week." So I look at the lady next to me and smile and go "good job" and she goes "no no" and points at the helper. So I look back at the helper like "you talking to me?

" and she is like "Yes, you LaShonnu. You had a great week. You lost 4.2 pounds!" HUH!?!? I asked her could I get on the scale again because there had to be some mistake. She laughed and said sure. Sure enough, 4.2 lbs gone, which now puts me at 13.4 pounds gone! OMG! I was totally shocked. I truly looked like the picture I have at the top of my blog. I am so happy though because I must have done something right somewhere!
Wishing you peace, joy, and a calm mind
*namaste*