A week in Nova Scotia
Monday, May 19, 2008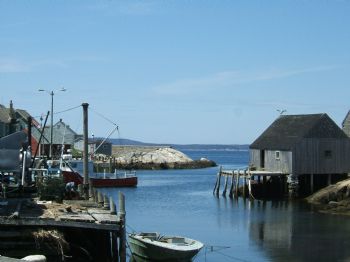 For the past week I've been vacationing in my hometown of Halifax, Nova Scotia. I didn't have internet access but I DID write down everything that I ate. I've decided that I'm not going to put it in my food tracker though, it would just take too long.
The week was pretty good. I did a lot of travelling and a lot of visiting. I also ate large quantities of fish & chips, donair and hamburgers w/french fries & gravy. I even drank a few beer..

Yesterday, I did my 2nd Bluenose Half Marathon. I finished in2:15:00.7 The conditions were perfect for running. Absolutely awesome. And now I have a new PR for this course. Last year I completed it in 2:16:16.8 That's more than a minute less. I can handle that. Next year, I'm looking at a 2:05. Hey - it could happen.