I made it to One-Something!!!!
Thursday, June 05, 2008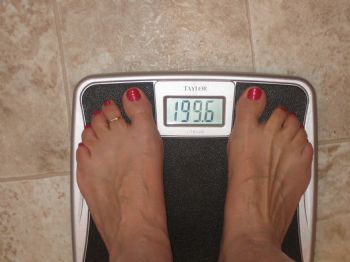 Okay so I'm now 35 pounds lighter and no longer 200-something! On my official ticker I used the truck scale at work so I was 240 fully dressed (235 at home). This was my home scale and it FINALLY showed less than 200! I don't even care that the truck scale still says 205. I had come so close prior to my cruise (200.6) and then gained a few pounds back on the cruise so I'm glad to say I finally made my first big goal and am now One-Hundred-Something! About 2 1/2 pounds more to the half-way mark.