37Weeks Pregnant!!
Sunday, June 08, 2008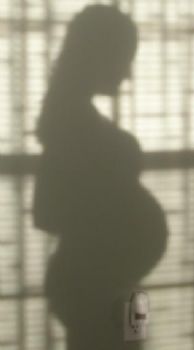 Well I'm 37 weeks now!! That means I'm "full term" She could come any day and they wouldn't stop it! I have a lot of things I have to go our and buy for her & the nursery. Bellies getting bigger. Still no strecth marks *yay* must be all of the good Karma I've been giving! :) Up to 23lb weight gain. My boobs are huge and leaky. This month has been a lot hard thatn the last ones, more vaginal and rectal pressure. I get tired a lot easier - especially with the heat!!!
I'm due the 29th, my mom comes the 27th. So I'm hoping she stays put until the 27th. And if I go over I'll be induced on July 1st. SO SO SOON!!! I'll send more updates soon!