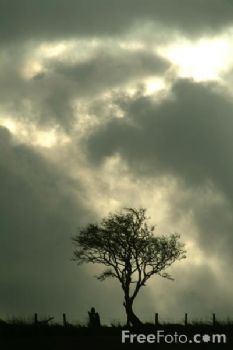 Hello Sparkfamily! Long time no speak. I hope all of you are doing well and are doing great on your weight loss journey as well as with life itself.
With that being said, I haven't been logging on lately due to family issues. To make a long sad story as short as possible, my grandmother, who raised me and is the most important thing to me in my life, has fallen ill. This is the hardest thing I have ever had to go through in my 38 years of life. When I was little, any time I was sick or had an "owie", she was right there to pick me up and make me feel better. When I go to the hospital and see her, lying there in the hospital bed with tubes in her and looking so frail, I want to pick her up and hold her and make her feel better. But I can't. And that a combined with the reality that I could lose her has been a really hard thing to deal with. Funny thing through all of this, I have still stuck to my eating plan (14 lbs gone) and working out. But then I feel guilty that I am still trying to take care of myself while my grandmother is in the hospital. I have really been reaching deep within myself to meditate and try and find some calm somewhere. But it is hard. I can be doing something as simple and doing laundry and my thoughts hit me and I start crying.
Yesterday wasn't a good day for her. I had to watch her cry out in pain and stand there helpless unable to do anything. The nurse came in and gave her some medicine and she was finally able to rest. I kissed her and told her I loved her and she told me she loved me too, then she went to sleep. I left her room and when I got to the lobby of the hospital, something within me drove me to go to the hospital chapel. I went in, sat and cried. The chapel is an interfaith one so they had prayers for Buddhists, Christians, Catholics, Muslims, etc. As I flipped through the book, I found the following Buddhist prayer:
May all beings everywhere plagued
with sufferings of body and mind
quickly be freed from their illnesses.
May those frightened cease to be afraid,
and may those bound be free.
May the powerless find power,
and may people think of befriending
one another.
May those who find themselves in trackless,
fearful wilderness--
the children, the aged, the unprotected--
be guarded by beneficent celestials,
and may they swiftly attain Buddhahood.
No offense is meant to any of you that aren't Buddhist (honestly, I am not an official Buddhist but I do study the teachings of Buddha) but I give you the above prayer in the hopes that you all stay well and healthy not only physically but mentally.
Thanks for listening. I promise I will try and stay in touch with you more than I have. I've spent the past year creating wonderful friendships with you all and don't want to lose them.
*namaste*