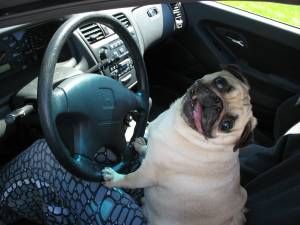 Some day's I wonder why it's SO hard to do what I know I can do~be positive and good to myself. I end up beating myself down so much that I end up in complete chaos and drama....and this can all happen even if I am totally alone in a closet...which really just add's a whole other dimension of what in the world amd I doing?!?!
I do this other thing too when this happens~I shut down and hide away because I honestly do NOT like to bring other's down when I am down. I know how bad I can feel that in no way do I want to do that to other's...well there is maybe one or two people I would love to bring down to tears at the moment but that is not a very kind thing now is it? No, but it is an honest thought I have at this time. lol I'm working on that too. Letting them go....problem is I keep envisioning letting him go like over the edge of a cliff....I digress....sigh.......but it does make me giggle. LOL
Okay, where was I? OH! Yeah....my hiding out in closest's alone....Yeah, so about that, I learned something. When people are kind to me in response to my being kind to them I get SO completely overwhelmed with feeling loved and touched in my heart that someone takes over and say's you SO don't deserve that you know.....between you and I, I'd love to slap the crap out of her but seeing as she is a part of me that wouldn't be very healthy. And I realized, she's terrified of losing...losing anything! People, weight, the keys to the car, the way to the mall......ALL of it! She is downright scared to death at the idea of losing.
The sad part in all this is that she is going to lose because I am done with her and that makes me cry. It makes me cry because she is a part of me and while I don't hate her I can't continue to carry her because she is killing me. So I'm having to say good-bye to so many things in my life lately that I'm overwhelmed that has a tendency to lead to tears. Just as people being kind to me does...it makes me cry. And THERE is the biggest realization of my journey....just because I cry does not mean I am weak or a bad girl so I don't have to run and hide away. For SO long I heard the words I was told as a child: "
Stop crying before I smack you!"
" Quit crying you big baby!"
"Ahh poor selfish baby, make everyone feel sorry for you by crying"
All of these were said by my very own mother; Which by default of the universe as a child means it's true right? LOL I have forgiven my mother for the things she did and said (and even continues to say) but forgot to re-program my OWN thinking of what is true and not true on the crying and kindness part.
To everyone who was kind to me and didn't hear me whisper thank you as I retreated into myself. To everyone who has been kind to me and did not see how you touched my life. To everyone who was kind to me and did not know how your words brought me to tears because they meant so much to me, Thank You! From my heart to your's, thank you! You have each been an important part of journey in teaching me that most every tear I cry is from happiness and pride now. And even when they are from hurt, it's okay. It's who I am and it reminds me that I am someone, I am loved, else I'd not feel enough to cry.
So now when I start to feel that panic of "I'm about to lose...." I just say out loud: HEY! Whose driving this bus??? And I know it's Me & the Divine so turn up the music because I am DONE Being the sad *bad* fat girl!!!