Summer
Thursday, July 10, 2008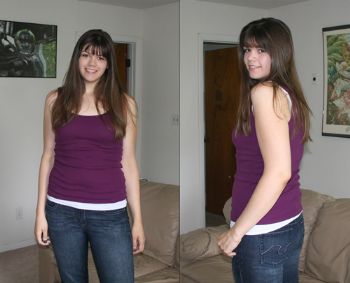 I've been back in PA for a little over a month and I've been trying to have as much fun as possible before classes start again. The weight is still coming off slowly. I'm going to order the Power 90 program today and start it as soon as it arrives because I'd like to concentrate on toning up and building some muscle. This is something I've been neglecting.
My (new) boyfriend has been doing it for the past two months and he has gotten great results. He also says that it's really fun, so I'm very excited to get started!
The attached photo is from today... 188 pounds, size 10.
I'm so happy with the way that I look and it will only get better! I don't track my food much anymore because I have a good grasp on portion control and my nutritional needs, but it was an invaluable tool for the first six months of my transformation. Thanks so much, SP!
I hope you are all having a great summer.