"I'm lovin' the 80s ~ Week 2 of July!!"
Saturday, July 12, 2008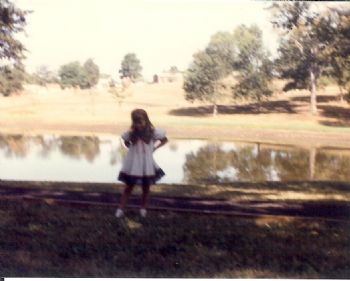 Here's another points blog! If I remember correctly this was on a Sunday after church, and my Mom and Dad were both there. I actually remember my Dad was wearing one of those 3 piece suits that were so popular back then...Anyway, there were lots of geese in this park that day and we were feeding them, well I of course tried to pet them and managed to get my fingers 'bitten' in the process. Those boogers don't have teeth, but it still hurts! I think I recall being chased too...