I might finally get a job.
Monday, July 14, 2008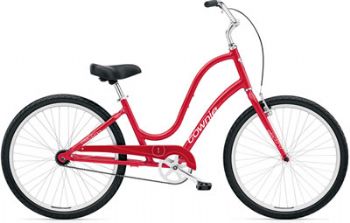 This is a picture of the bike I would like to ride to work. It's only .5 mile, but riding a bike would be fun.

Today I am waiting patiently for a call from the Carol Stream library to see if I received the library page job. She called one of my old bosses (I haven't worked in 3 years)and he said I was a supervisor and all the things I did at work. She said, "Don't you think she will be bored? It's just a page job" Did she not see that I haven't worked in 3 years. At this point I'm just trying to find something within walking distance that will get me out of this apt. so I don't go crazy

Thank goodness for Sparks because I would have already gone crazy by now LOL! I'm still not sure I even want the job. I hate starting to work with new people. I'm a little outgoing and find lots of things funny and the library people seem a little on the serious side. So I will have to control my very strange sense of humor.
As I'm writing this I'm actually thinking that I might turn some of them on to joining Sparks and then they will read this blog LOL! I have to relax and turn my mind off for a little while.