MY LIVER ENZYMES ARE DOWN!!!
Friday, July 18, 2008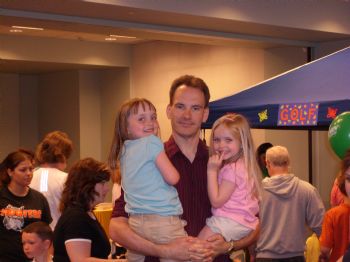 After months of higher levels on my AST and ALT and me changing my workouts my liver enzyme levels are finally down and almost normal!!! My ALT was 125 a month ago and now is 65 and normal is 10-46 so as long as I keep at it and they keep going down
I should be normal again at my next blood test in 3 months and hopefully have this behind me, with the knowledge of what put me in this state in the first place and not to let myself get there again! My AST was 86 a month ago and now is 47 with normal being 16-37. I am also really glad I didn't get a liver biopsy as my first liver specialist doctor want to do as the first thing. I am so happy I think I will run the 10k today as part of the Sunflower State Games Governor's Cup Run kick off tonight at 7pm! Thanks to everyone who has been sending your thoughts and prayer my way to help me with all of this and I will not go back to my old ways!