Thank you Swing.., Ali..,Mickey..,and Girlin...
Monday, July 28, 2008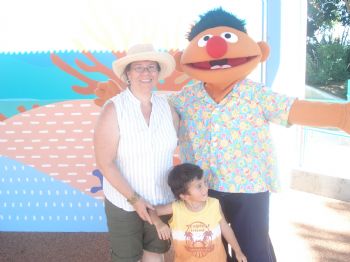 Thank you so much for your comments on my blog.
I was listening to a song today. It was a woman talking to a man about how although she did feel protected by him at one point, it's now time to let him go and although he'll always be a part of her she had to learn to live without him.
I couldn't help but think about my weight. This isn't the first time that I've thought about my weight as some sort of protection, but it came right back to me as I was listening.
As I lose the weight I start to come out of my shell (which is really thin, bc I think of myself as very social - I always have)and I start to talk to people more and I thrive on new friendships, but I'm also really insecure and I worry that they aren't going to like me as much as I like them --I guess you can say I have trust issues.
Anyway, all that to say, that I know I need to put my shield (fat) down and just face the world as it is. I'm 40 years old and I think it's time to stop being afraid of people. All I can do is be the best friend I can and hope that that is enough.
I will get up off my butt and get moving!!