LTLDMON - where did it come from...
Thursday, August 21, 2008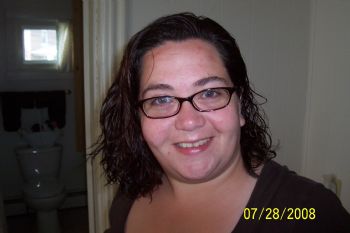 Bonnie Asked and I answered, and don't want to have to retype it again as although it reminds me of where I came from I don't want to go back, not even for a visit....
Ok, long story LTL (litlle) DMON (demon)...
I'm not always an angel, and have had "demon" moments. One of which is my bad relationship with food. Another was smoking & drinking, but a lot was to do with the company I kept.... Well, I was with my ex and it was my "generic" screenname, I went and got a personalized plate for my car (a Black 2000 chevy cavalier 4 door), LTLDMON. I bought my 2 bedroom old house in April 2001 started getting settled and in August found out I was pregnant. Stopped drinking for the most part. Keith was born 1/1/02, Molly was 1/9/04). I left the abusive ex in April 2005. Kicked him out on Saturday, had daycare set up starting on Monday. He stalked me, harrassed me, took over my LTLDMON AOL account, posted that I was a prostitute with the house address (and I had full custody of the kids), he broke into my house and stole my purse (yes, he was caught), ...... blah, blah, blah, blah..... the list continues. Well, I went on my first date with Mark in June of 2004. Thought it was too soon, he was too young..... We were engaged January 20, 2005.... We got married July 7, 2007. I quit smoking August 2007. We stilll have my old 2 bedroom house (and we all live there now) and it has been on the market since October 2007 (I put it in my name only as I had good credit and a job). Now in July 2008, I am learning a healthy relationship with my food, learning to exercise , read & play with my kids more. In order to stay on track I keep my old screenname LTLDMON to remind me of where I came from and where I am and how glad I am here today.