50 Pounds Gone!!!
Thursday, August 28, 2008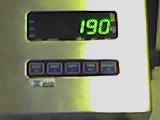 What a long strange month it's been. When August started I was still in our house and not much packing had been done. Now it's the end of August and we're "Trailer Trash". I've packed, moved, stored, dumped, sweated (thanks to Mother Nature who thought triple digits was appropriate), bickered, cried, travelled to Arizona to househunt, and suceeded! I'm feeling very good about where I am right now. My househunting trip to Yuma was absolutely amazing! It was hot but we plan on "wintering" there and not "summering" so the hot won't affect us. The lady I had been emailing with had a beautiful home and was the cause of the trip in the first place. Her home sounded WAY too good to be true but guess what? It WAS true and it WAS fabulous and I did jump at it. The check is going to her today and we will be the proud owners of a 1997 manufactured home (16X70) with 3 Bdrm and 2 Bathrooms! I also learned that I could probably work part-time in the office at the park in lieu of space rent. Yay! Living for free in the sunshine in the winter! Things are working out and falling into place.
In other news, I have now officially lost 50 pounds!!! The number on our truck scale is 190 down from the original number of 240! 25 to go until I reach my goal.
Sorry I've been fairly absent from SP. Other than jumping on to log my food I haven't had time to read blogs, responnd to anyone, etc. So to my friends here - I'll be buying my laptop probably next week so I'll be able to actually participate in SP rather than jumping on and right back off. Hope you all are doing well. I will do another blog right after this to show the picture of our current temporary home...............
Keri : )