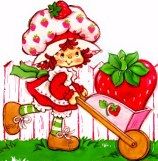 Today is Labor Day and I am certainly thankful that the Lord does not take this day off because I still need a lot of work done in my life.. "I am still under construction, so that means the Lord is working in me, for me and through me!"
I have discovered as I have been on this journey that without working on my change of eating and working on exercise that there are absolutely no positive changes.. So without labor, nothing does prosper.. I do not lose weight, in fact sometimes I gain, I do not lose inches, my clothes do not fit right, I feel miserable, I am not happy with myself, I am not happy period..however with some effort and labor on my part means that I have to plan what I am going to eat, I have to plan when I am going to exercise, I even have to plan when I am going to spend time online because I have to also do things for my home and my family so labor and doing this is essential for me to be successful..
I am so thankful that the Lord has helped me to see some of the things I need to do and I am working in each area to get them done on a daily basis.. I have not reached perfection, however I am working on them, and for that I am thankful...
I hope this helps all of you to understand that although this is not an easy journey , you can do it with some labor from yourself and help from the Lord if you ask Him...
May you be blessed on this Labor day..
Happy Labor Day--and may the Labor Day of the Lord in this life never end!
Hugs and Prayers..
Sherrilou
"For it is God who worketh in you both to will and to do of his good pleasure (Philippians 2:13)."
"Heavenly Workman, may You never stop working on me. It's a lifelong process, I know--and sometimes I squirm and get in Your way! Change me, Lord, nevertheless--make me what You want me to be. Thank You for working for me in ways I cannot even see nor know. And please, God, work through me, that my life may be a witness to Your saving, keeping--and working power, In Jesus' Name, Amen.