Life is Short --Don't Hold Grudges
Saturday, September 13, 2008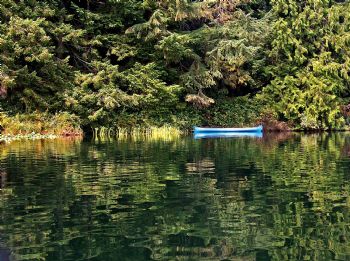 Ever since I had a conversation with someone last night, I've been feeling a little resentful toward her. She didn't want to do something simple I was asking her to do to help me out. I know it wouldn't have bothered me in the least if she said she didn't want to do it or if she couldn't do it and either had a good reason or didn't say. The reason it bugs me is her reason for not doing it strongly highlighted some of her not-so-admirable personality quirks—things about her that exhibit strangeness of thought and detachment from reality.
Those new resentful feelings take me back in time to about 20 years ago. I did hold a grudge against her back then. It lasted for several years. That time she broke a commitment to help me out at the last minute and I had to scramble to find someone else. As now, the circumstances surrounding her inability to help were strange. I felt betrayed. The anger boiled and festered in me for a long time. I never confronted her about it. I just avoided her as much as I could. I would even leave the room when she entered. Eventually, I got over it. I've never really forgiven her, but time has made the emotions surrounding the betrayal a dim memory. I talk and interact with her and enjoy her company now without thinking about it. Once in a while I do think about it though and when I do, I still get a little PO'd.
While the incident 20 years ago was pretty major to me, this time it's a pretty minor inconvenience. It's very interesting how it doesn't take too much to make those resentful feelings rear their ugly heads. I think one reason is that while I know she has these quirks, I am most happy ignoring them. I would like them to go away. I don't know how to respond to them. They make me uncomfortable. They don't make sense.
This person is a good person. She has a good heart. She's generous and never says a bad word about anyone. She is very supportive. She just has these annoying and flabbergasting tendencies. Obviously, that isn't going to change. Can I accept that?
Neither of us is getting any younger. We both have health conditions that could be life-threatening. It could be over before we know it. It could've been over while I was holding that old grudge so long. How silly that wasted time seems now.
I think I have grown in the last 20 years. I know that harboring grudges is unhealthy. I definitely am not looking to add more stress to my life. I know I can let go of this new thing. But can I accept those personality traits I can't understand? I'm not sure it will be so easy, but I'm going to try. While I'm at it, I think I'll try forgiveness for that old wound too.
Life is short. Don't hold grudges.