Been Lost
Monday, September 29, 2008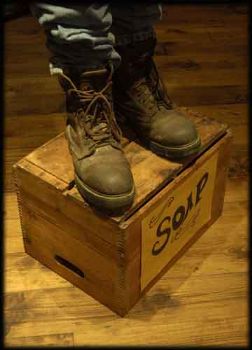 Well, soul searching didn't help and yelling at myself from the inside didn't help. But...........
going to the doctor and telling him that I "didn't care" did help. Because we decided that the medication I was taking was the wrong medication for me so I am in the process of switching it. I have to taper off of the old and taper on the new so right now I am on two different meds. I have one more day of the higher dose of my old one and then a week left of it. But within the week I have gotten a few things back. I have my soap boxes back. so I am finally caring again. I am making better choices, and caring about my choices. I am making conscious decisions on what I am eating. And most of all. I am more affectionate towards my hubby. That was a major problem.
So here is to the new meds and to more focus.