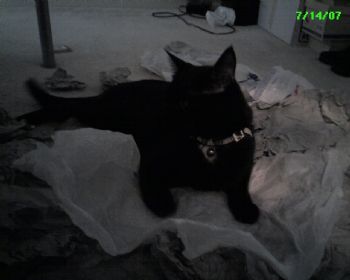 Lately I've been oversleeping, over-internetting, ignoring my Husband kinda, and messy about my appearance. Not good. have missed meds four times in last forty five days. Didn't seem like a big deal until I realized hey! That's almost ten percent of the days!!! NOT GOOD!!!
Ughhh....I'm sooooo transparent! I've learned to deal with not being good at concealing my feelings (I wear them on my sleeve), but sometimes it's rather embarrassing...
I'm really exhibiting a lot of signs of depression but I can't seem to do anything to stop it...oh maybe I should try exercise? yuck!
Anyways, we have this national review board coming to our school this next week to tell us how bad we are, (as if we don't already know our students score low)...I see it as they are kicking us while we're down.
The Nclb and AYP AND API are all really upsetting. I don't disagree with standardized tests, but California and the Feds are trying to make us cram too much stuff down the kids's eyeballs into their brains. It's pretty ridiculous.
I think our learning standards were written by a team of Nobel Laureates...except I dont think they ever taught in a classroom of at risk kids whose first language is not English, who live five people in a studio apartment or in motels bc they can't save enough money to get even a studio, etc. I'm sure to other people this might sound like a lot of excuses. But the problem is that NCLB allows the states to determine their OWN levels for proficiency, etc. So if one state says the kids have to know how to solve equations with one variable in fifth grade, it will score lower than a state who states the same goal but in eighth grade!!! So national comparisons of states are INANE as far as I'm aware.
As if that's not enough, we have a union action AND parent conferences all on the same day as one of the days of the "hair counting committee", as I see it.
I am NOT going to volunteer to be interviewed by this group for NCLB. The reason is that I know God puts people in authority for HIS reasons. So I know I should not grumble against those who are in authority over me. I know that Proverbs states it's best to avoid rebels. Also, I don't want to be a false witness either in favor or against my school.
If you've read this far and you're not employed in the field of education in the United States, you must be really empathetic to me or bored or????
I'm sorry I'm such a sourpuss about all this...it's just really hard when I try my best year after year and it feels like it's never good enough. EVER.Ok, I know that was kind a dramatic. But you know what I mean.