I fell of the wagon (not literately)
Thursday, October 30, 2008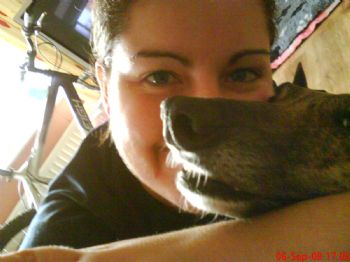 I now weigh 176 pounds so I have lost 3 pounds all together, it is coming off slowly...very slowly.
Here is the bit about the wagon...
Yesterday I made chocolate cupcakes for my fiancé's work colleagues leaving party, and I got carried away when I was sampling them

oops!
Then my darling fiancé kindly came home early with a surprise chinese takeaway, dessert and sparkling wine, I don't know why I ate that much I felt awful afterwards and knew I shouldn't have.
Anyway I am now back on track and feeling a little better from my illness so I am going to go for a long walk with my dogs in the morning.
I am going to be planning my Thanksgiving meal soon (I am in England but still celebrate it in our own way as we love America) so that will need to be healthier this year.
Thank you to all my Spark friends for your encouragement and inspiration, I hope we all can get to where we want to be and feel happy and confident.
Emma