RIP My Kitty
Friday, October 31, 2008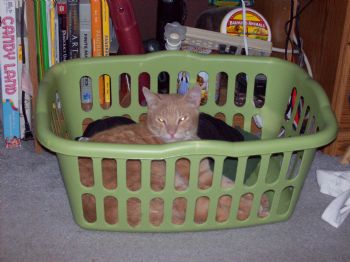 So... I got a great phone call this evening as my student council meeting was wrapping up.
Some stupid, speeding motherf*cker hauled ass down my residential street in El Centro...
... and killed my cat.
I now have no more cats. Mart was the last surviving feline. He may have been a little bit of an asshole, but dammit, I loved that cat! He was beastly, but he loved.
Thank you to my neighbor Tony, who was kind enough to bury him in the backyard next to Poodie (my cat I buried 2 years ago.)
RIP Elroy "Mart" Fitzpatrick
I had you 9 years. I already miss you.
:,-(