I may have celebrated to soon
Wednesday, September 05, 2007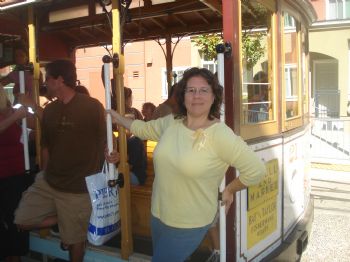 On August 14th I was so excited bc I had gotten below 190. Well, in three weeks, I managed to put on 6 pounds. I haven't exercised and I've eaten everything in sight. I knew what I was doing. I was getting cocky. I didn't calculate the fact that I wouldn't have time to exercise. I fell into my old habits.
But, here is what I'm doing different. I'm not staying down. I will get below 190 again and I will get to my next goal.
I've decided this time around, I'm going to let my clothes do the talking. I'm currently wearing a size 16 and I really like the way that feels. Especially since I was wearing 20's and 22's. My 16's are snug this week. I've got to make them more comfortable. I've already donated my 18's and I'm not going back!!! I want my next purchase to be a size 14.
The only way this is going to happen is if I get back on Sparkpeople. It is here that I have had my success. It is bc of the teachings, encouragement and friends I receive and have made that I've gotten as far as I have.
I'm coming back. I've had 3 weeks of slacking off - I'M DONE!