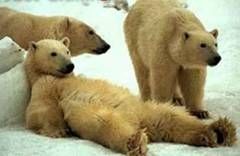 Hello my Fantastic Friends!
This note of thanks is about a week old in being sent out, and for that I apologize. Many of you have noticed and congratulated me on being chosen as a SparkPeople Motivator. When I was first alerted to the fact, it was like winning the crown for Homecoming Queen or being listed in the class yearbook as "Most Likely to Succeed." (Two honors I've never been given, by the way.) I was torn between wanting to send out an immediate email of thanks and wanting to shy away from the spotlight.
It's kind of hard to describe that cherished moment…I got a lump in my throat and had tears well up in my eyes. I've been with Sparks such a short time, and already receive recognition. And recognition for what? For my positive attitude. Although I am honored by this acknowledgment, I am at the same time feeling humbled, pressured, overwhelmed, and undeserving. Please know that I say this, not to put a damper on the event, but just as an honesty of my thoughts.
I'm one of those crazies who get totally obsessed when I find something new that I like—and my newest obsession is Sparks and changing my lifestyle habits. Hello, my name is Debbie, and I'm a Sparkaholic. I am between construction assignments right now, so I have had so much free time to devote to my newfound passion. I'm afraid that when I return to the work world, my dedication to my newfound friends (that being, you) will suffer. I'm afraid that with my past of yo-yo'ing, I will somehow let you guys down, if I don't succeed in reaching my goal AND then maintaining. I guess I feel that I haven't passed the test of time, yet.
Mostly, I think I feel somewhat guilty of receiving this credit. You see, at the moment, I am receiving motivation by reaching out to you and others, and being positive. I feel that in a sense, I am almost using you—taking advantage of you. I am bouncing off the positive feedback of this site and YOUR encouragement, successes, and motivation. In my eyes, you as my friends, are all just as deserving, if not more so, of this award. And trust me, if I could vote for you every day, I'd do just that!! I know for a fact, that there will come that day, when I totally lose control and pig out or say that's it, I'm not in the mood for exercising…And I also know that you will be there to kick my arse and steer me back on course. YOU will be the Positive SP Motivator.
That's the beauty of this site. Deep down, I know that this time WILL be different! I am surrounded by great friends, who are always ready to lend an ear, give a well-timed kick or poke, applaud, laugh, cry, lurk in the shadows, sympathize—whatever the occasion--I know we are in this together! Thank you, my dear pals, for giving me your vote of confidence. It means a lot to me, and there you've done it again—YOU have motivated ME to be the best I can be!!
Alrighty, then! That really hurt my brain getting all mushy like that? I really think I had smoke billowing out of my ears. Can somebody tell me if I can get any cardio points for that??? Along with this heat, my heart rate seems to be increased a tad bit—probably from the anxiety of publishing my most deepest inner thoughts???? (Don't worry, I wrote this while the other voices in my head were napping!!)