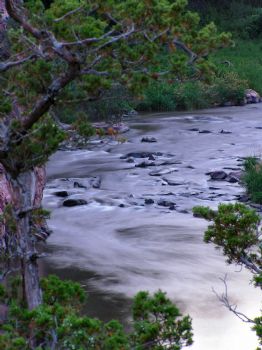 Hi. Thanks for stopping by and checking out my blog.
After joining SP in March '07 I lost 50 pounds, but I've started to lose my drive and as of November 3rd I've put 12 pounds back on. So, I decided to start over as if today, January 3, 2008, were my first day.
I'm going to do the SP "Fastbreak" again and join a new member team. I have to get my goals back in order. I don't want to wear a size 22/20w ever again. As a matter of fact, I want to wear single digit sized clothes.
I've broken my weight loss down into 7-5% goals and I've added my planned rewards next to each goal.
10 lbs (192)
Sign up to run a marathon in June '08. (I'll actually sign up on January 12th, so it will be before I reach goal. But, our first practice is Feb. 9th and I hope to be at goal 1 by then)
10 lbs (182)
Buy a new pair of shoes
9 lbs (173)
Get a manicure and a pedicure
8.5 lbs (164.5)
Get a facial (at a spa)
8.5 lbs (156)
Get a massage (at a spa)
8 lbs (148)
Purchase a diva dress from www.pinupgirlclothing.com or something lovely from Boston Proper.
8 lbs (140) My ultimate goal
After meeting final goal and finishing my marathon, I want to get my pictures taken by Rachel Stephens.
I've started a jump rope competition in my Woodland Hills Sparkers Team. It started on December 30th. I did my first 8 minutes tonight and I feel great. I plan on logging my results again tomorrow.
Big hug to all of my friends. Thank you for your constant support. I know that I could not have had any success if it weren't for your words of wisdom and encouragement.
Veronica