Please be responsible parents
Friday, February 22, 2008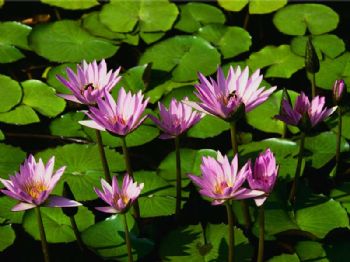 Ok so to start this off I have to say that no I don't have kids and no I'm not trying to tell anyone what to do. I am however a child and family service worker and see families that are in crisis every day. I just have a request to all the parents and those who want to be parents some day.
1) Take responsibility for your own actions and the effect you have on others. No one exists in a vaccuume you may think you are hurting no one but your self, but this is not true. Especially if you have children.
2)Don't do drugs, I'll say it again Don't do drugs. The long term effects are not worth it. If you don't have children don't think that it might not effect them in the future.
3) Keep your environment stable and clean. It is not Ok to let your pets or your children use your house as a litter box.
4) Don't beat up your children, spouse or significant other especially in front of your children. Also if you are the victim a relationship like this get out! no matter who you are or what you've done or experienced you deserve better than that.
5) Children are not a sexual object. I'll leave that one at that.
Also I would like to dispel a myth about social workers. 1) we do not want to take your children 2) we do not get financially rewarded when we do 3) We really do want to help. No one goes in to social work wanting to makes peoples lives worse they do it cause they want to help and make the lives of other better, but if people don't step take responsibility than we have to look out for the best interest of the child. This is not always to be with the Parent. 4) With out the community we are nothing - We need the rest of you out there keeping an eye out for children at risk. We need you to do your job as a community for us to be able to do ours.
I don't expect people to be perfect parents, every one has bad days, but Just please be responsible. You teach your children how to act and react by the way you treat them and the way you behave, even when there not around.