Shin Spints are GONE!
Friday, March 14, 2008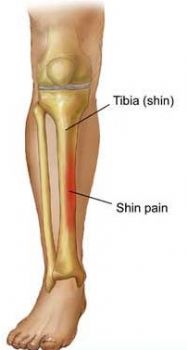 YAHOO they're finally gone!! The last time I ran was Feb 23rd, it was such a beautiful day and I just couldn't stop... I ran about 2k farther than what I should have, pushed myself a little too hard and paid for it BIG TIME with shin splints. The stupidest thing is that I ran that much farther when I could feel the splints at the start of the run... DUH I know I have no one to blame but myself. So I've been a good girl, rested by not running, iced when I think of it and they're HEALED!! I kept up with my step, yoga, pilates, athletic drill and Kick-boxing classes. And I haven't felt them at all! And I would normally feel them during kick-boxing!
Im so excited to get back into it because the weather has been BEAUTIFUL! (Watch... I've probably just jinxed myself LOL) It was +12c today (54f?) Plus I've been doing really well with the whole weight loss thing, even without running, so it can only get better!
I keep drilling into my head how I need to take it SLOW! Take my time and build things back up. I'm going to go and get properly fitted for running shoes The closest Wal-Mart, Footlocker, Sears etc is 2 hours away and I've just discovered an actual "running store" I didn't know about. I've also read Chi-Running with Danny Dreyer ( http://www.chirunning.com ) and can't wait to start practicing.
I hope tomorrow is nice... cause I've got the ITCH! Wish me luck!