This plateau!!!!
Sunday, April 06, 2008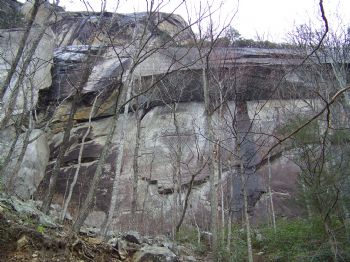 I am feeling like I hit a brick wall. In the past this is the time I would have said oh the heck with it and just given up. I have been battling the same 1 pound for nearly a month. It seems I lose it one week and then the next week it creeps back on. I work feverishly to rid my body of this excess fat and what do you know? That pesky pound appears again the next week. I think it has become that one thing I can not rid myself off...you know like that relative that comes to visit and never leaves. Well, I am determined he (and I do call it he because a woman just couldn't be so cruel LOL!!!) won't be inviting his friends to come over to visit because you before you know it they will be having a party on my hips and thighs. Yes, ladies we all know that men love our hips and thighs! I don't want a Honky Tonk Bidonkey Donk!
I will keep plugging away. This is my gift to me. I have invested in wrist and ankle weights and a few new exercise videos. I am determined to up my cardio and if it kills me I am going to do those darn crunches! Here's to that pesky pound, may I soon be kissing him farewell forever!