Tuesday 4/29/08-with Jillian Michaels
Tuesday, April 29, 2008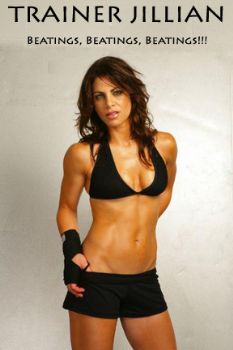 Getting Back on the Wagon
It happens — you miss a few workouts in a row because of a late night at the office and suddenly your weight-loss efforts seemed derailed. It's tempting to mentally slap yourself around, isn't it? Well, chill out! Being hard on yourself is the old you, remember?
Now, you know to take setbacks in stride and get right back on that wagon. You wouldn't think of wasting even a minute to beat up on yourself. After all, there are no mistakes, just learning experiences. Weight loss is a process and every process takes time. You will encounter small failures — everybody does! Remember, every pound you gain can be lost.
If you miss a workout, it's not the end of the world! Get to the gym the next day and continue to focus on your short-term goals. Just because you made bad choices today doesn't mean you can't start over tomorrow. I know it sounds trite, but every day is truly a new beginning.