IT seems I am stuck...
Wednesday, April 30, 2008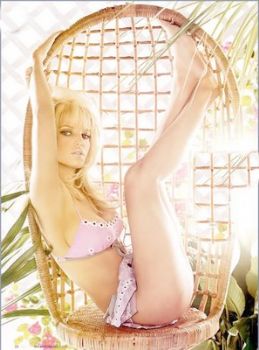 [Pic of Jessica Simpson]
I know weight loss takes time, and commitment- I just can't wait to see more defining results- I know i need to kick my routines up- well if I had any routine at all that would prob be a huge improvement. LOL Its hard finding time to workout- [I know I know EXCUSES]- but in between working f/t, going to school and taking care of my daughter- it seems I have little to no time left... But this is still very important to me- and I want to join a gym! Just a little matter of money right now- but I will be putting money aside, so I can join Gold's Gym, at least that is the plan.
The weight loss itself with just dieting is going great, still down 8 pounds. Once I add exercise into the mix I am sure the pounds will be falling off [or so I pray]... then on to toning! I still hope to have a beach body by the summer- maybe not "bikini" ready- but def bathing suit ready- I hope!