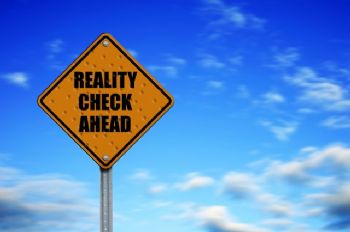 Have you ever noticed how nice "fat" people tend to be? I believe this is both a cause, and a symptom of obesity. What? Did you just call me crazy? Give me a $200 million grant and I'll do a 10 year study to prove it!
As a symptom of obesity, well, it comes down to wanting to be liked. People are liked for many reasons, but "she's so nice!" is right there at the top of the list.
Forget the gross romantic aspects of attraction; whether we're talking about a life mate, or a buddy, we are attracted to other people because of the way they make us feel. Were the most popular kids in school ugly jerks? No, they were all either good looking, nice to everybody, or made everybody laugh. In short, they were popular because they made others feel good.
Now think about all of the overweight people you know (including yourself). They are either busy feeling sorry for themselves, or are are some of the sweetest, and often funniest people you know, right? Santa ain't Jolly for nuthin!
Now, as a cause, it's really pretty simple. As obese people, we tend to put others first, leaving very little time or energy to worry about ourselves.
Personally, I blame my mother. She raised me to put others first. As a kid, this just meant being polite, and still left plenty of time for being a kid. A skinny, packed full of energy kid. Then, as an adult, she turned the screws a little tighter. When my first child was born, one of the first things my mom said to me was, "you know, it's not about you anymore. For the rest of your life, you put your wife first, you children second, your job third, and you're dead last. You need to take care of this wonderful family of yours, and that's going to mean a lot of sacrifice on your part."
A great bit of advice, and the way I think it has to be, but where's that leave time to take care of me? A bit of a Catch-22, huh?
How many moms do you know that are overweight? Most of them, right? Why is that? Well, I'm betting most would tell you, "because I just don't have time for me." They are busy being great moms and great wives, and not leaving much time to worry about themselves.
What about the fit, sexy moms? How do they do it? Is it that they are all bad moms? Too full of themselves to worry about some little brat? As much as we might like to think that this is true, and I'm sure it is true for some, I would be willing to bet that most of them have had a little talk with their families and have told them, "I need to make time for me." Then either while dad watches the kids, or when the kids are at school, or before or after work, they are making the time to get the exercise they need, and still leaving plenty of time to be great wives and mothers.
What about all the fat dads? Men are always accused of "letting themselves go" after they get married. That certainly may be true for some, but in my case, it was because I put my family first. What this has always boiled down to is spending more time caring for them than for myself. This includes working my tail off to provide the job security and salary needed to insure a more stable home life. (Long hours of sitting on my rump, and working through lunch certainly didn't help my office spread.)
So what to do, oh what to do? Simple. I have to put myself first. I'm going to have a little talk with my wife and kids today, where I tell them, "I love you all dearly, but it is time for me to put myself first. It is time for me to start worrying about me." This will certainly get their attention, and they will probably think that I'm going to let them know that I am going to run off with some hot Swedish babe in a red sports car, in true mid-life crisis style.
I'll let them think that for a heartbeat or two, but then I'll explain to them that, no, I just need to take the time to care about me. That I am going to make time to exercise. That I am going to complain like hell if they tell me they want to eat garbage. That when it comes to the decisions I make, I am going to be a little selfish, and put me first.
I figure this is probably going to be the hardest part of losing weight for me, simply because I'm not wired that way. But I also think it's the most important aspect of my battle of the bulge. I suspect that my effort to put myself first will settle down into more of an equal footing for everyone in my family. Imagine that! Who's the most important person in my family? I am!...and so is my wife...and so are my kids. Imagine that. All equal.
So I'm going to keep the nice, keep the funny, but lose the fat. And in order to do that, I'm going to make me the most important person in my life, at least for a couple hours a day. I think, in the end, we'll all be OK with that.