I found this picture online....
Wednesday, May 14, 2008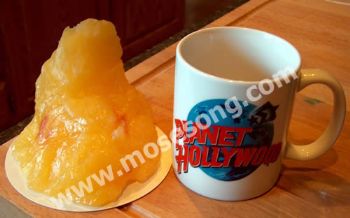 I was perusing through images on weight loss and found this picture of 1 pound of fat equal to a coffee mug. I find that quite amazing. We wonder why it takes so long to lose a pound, but when I look at the actual pound I wonder how it could be so easy. Yuck & Yikes!