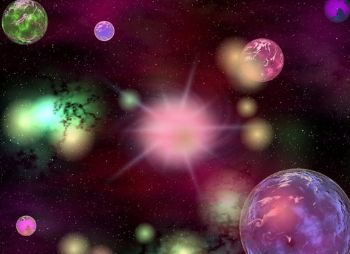 About 3 months ago I was listening to my favorite music while getting ready to go to work. I had awaken around 5:30 am, give or take. I usually wake up happy and ready to take on the day.
Once at work I get a call from the woman who kindly took our dogs to live at her farm, since we didn't have a place to keep them; to let me know that our beloved Duke had passed away. Nobody had a clue he was sick, he didn't show any signs of illness, and I didn't even get a chance to be there for him or to say goodbye. Only a couple months before I had also lost my mom. I felt this huge sense of despair and void mixed with remorse, pain and even anger at my situation. After a while of experiencing these intense and painful emotions, I decided to quiet them down by switching my thinking. I began feeling grateful for all those years and memories of fabulous times we spent together as a family.
So that night I was sitting on my balcony, the only space I have at home right now to be in touch with nature somehow, and while staring at the stars I started remembering what it was like to have everything I could ever hope for, and I was able to see it very clearly, and most of all to feel it. Soon I was up in my room all excited, I wanted to celebrate their lives instead of mourn their death. I couldn't wait to put on the right music and dance, laugh and rejoice at my life, and be ever so grateful for all I've experienced, and for what I already have. I could see a bright future there waiting for me, just having to take a few more steps to manifest it, as it takes a few steps to reach me ;o)
It's like that scene in movies with the two lovers looking at each other from a distance for the first time in AGES… her with a flowing floral skirt and long curly hair, pink ballerina-type shoes that tie up the calf, and him with light beige pants, a silky long sleeve shirt and Italian flat shoes. She yells at him from afar "HEATHCLIFF"!!!!!!! and he replies in a deep voice equally as loud and with so much love coming straight from the heart… "PENELOPE"!!!!...... and they run for what seems like forever, in slow motion, wanting impatiently to be wrapped in each others arms! And when they embrace and passionately kiss, almost instantaneously, they forget what it was like to be without.
Can you say you've had an interesting life so far? Are you grateful for what you have?
Do you know what you want?
Then go "Make Life Happen on Purpose"!
Hugs xoxo
@nit@