My Saturday Workout/ and my week
Monday, August 04, 2008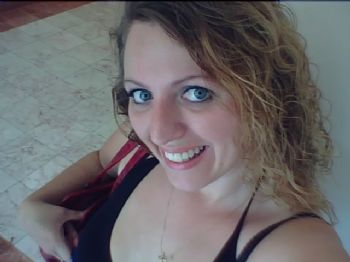 Okay I worked out on Saturday!
YAY! I love early morning workouts- they help wake me up and I feel like I can take on the day. ;p So wonderful.
I got there about 10 minutes before they opened up [I actually thought they opened sooner than that- it was about 10 minutes til 8].But I had an amazing workout- I really loved working out on the weekend. I missed Fridays workout so I felt like I needed to make it up- and I am so happy I did.
Alayna has gone with her dad for the whole freaking week.
I hate it. I wouldn't mind it so much if he actually did something with her- but he doesn't. I stopped by to see her yesterday after church- and they were still in bed. Lazy asses. It just infuriates me- she could be with me out doing stuff- instead of stuck in the house with nothing to do. I'm going to check on her prob everynight this week! LOL
Anyway- enough about that.... I can't wait to hit the gym today.
[Ps. My dates are going sooo great. Had one Thursday, Friday, Saturday and he came over to see me yesterday. So nice....
] I won't get to see him as much this week he gets his kids back today- they have joint custody and split it a week at a time. But he said he's sneak over an see me somehow. ;P
KEEP SPARKING! ;P