This week so far. Crazy.
Wednesday, August 06, 2008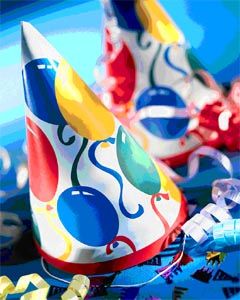 7 days to go until my BIRTHDAY!!!!!!!!!!!!!!!!!! 1 whole week!
Well I missed yesterdays workout. ;P Alayna- my baby girl- was sick. So I stayed home with her. She had a 24 hour bug or something. She was supposed to stay with her dad this whole week- but I went over to check on her Monday night- and she was complaining about her stomach hurting and next thing I new she was throwing up. ;( So I took her back home with me and kept her home yesterday. Today she was doing much better so I took her on to summer school- and came in to work- and had my workout- which kicked my butt! ;p yay! I feel great now- took my after workout shower and am now back at work- still feeling kinda pumped and wishing I were still at the gym or at least out walking or something! lol My weight hasn't budged -still about the same. ;( Hopefully I can kick things up a notch the rest of the 7 days *fingers crossed*- and see if I can make it to my bday goal! 7 days and counting!!! I gotta do this!
Keep sparking and rocking! ;p
~Audrey