No More Scale!!!!
Tuesday, August 12, 2008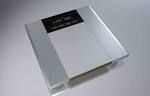 The scale has not been my friend lately....
So I have decided to take a 30 day break from the scale.
I have taken "before" pictures, and have done very detailed measurements. I will re-do them in 2 weeks. I will weigh in in one month (Sept. 12).
I am not going to use a scale until then.... I would like to take the batteries out of both of them, but my husband might freak, so I am putting them in the garage.....
Here are my measurements:
Neck - 13.25"
R. Bicep - 11.5"
L. Bicep - 11.25"
Chest - 35.5"
Boobs - 41"
Waist - 42" (one inch above belly button) 36.5" (at narrowest point)
Hips - 46.5" at widest point
R. Thigh - 23.5"
L. Thigh - 23.5"
R. Calf - 15"
L. Calf - 15"
Weight: 203
I will post the pictures as soon as I figure out how to combine the three in a "split-screen'.
My plan is going to be to continue running 4 days a weeks do strength (mean Jillian.....) 2-3 days a week. And I am going to start measuring my servings for a while and REALLY watching what I eat. I have gotten lax in my efforts all around lately!
Wish me luck!