Help! I don't know what to do.
Monday, October 20, 2008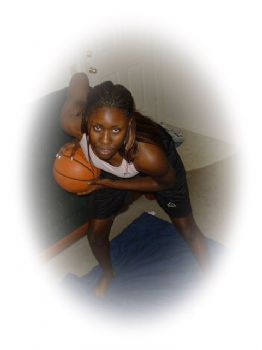 Just when I thought a chapter in my life was closed it has opened up again. So the last time I played professional basketball was in Iceland in 2003. I had to cut it short because of personal reasons so after that I retired from trying to make money by playing basketball. I just started playing again about a month ago at the park with the fellows or at the base gym against the airmen.
God works in mysterious ways yall. A sports agent wants me to go overseas and play in Spain for $15,000 a month for 5 months. They are looking for a post player who can rebound. They can't use any of the WNBA players because they are all under contract. WOW!
As bad as I want to hop on the next plane to Spain I just can't imagine being away from my daughter for that long. I will miss her 2nd birthday if I leave. (Season starts next month). It's so different this time around because now I have a family. I know in life we have to make sacrifices but I just don't know.
I believe all things happen for a reason and only God knows the path we are to take in life and this opportunity wouldn't of risen if he didn't want my family and I to be blessed.
I am waiting for a phone call to know for sure all of the details. This is one tough decision and I need you guys thoughts.