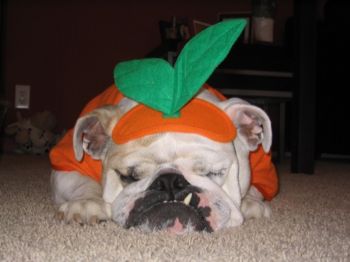 I just found out that my favorite treats, that I actually crave all the time (M&Ms are my fave), are not worth dying for!
M&Ms along with many other candies like Skittles and Snickers to name a few, those manufactured by Mars Inc., are responsible for the deaths of numerous animals in unnecessary animal tests.
The experiments funded by Mars, including the following examples, are truly the stuff of Halloween nightmares:
Rats have been force-fed chocolate chemicals and had needles jabbed directly into their still beating hearts.
**Rabbits have been cut apart to determine the effects of cocoa on muscle tissue.
**Guinea pigs have had cocoa ingredients injected into arteries in their necks to measure the impact on their blood pressure.
http://www.marscandykills.co
m/
And these are only a few of the tests that Mars has funded.
Perhaps most disturbingly of all, not one of Mars' experiments on animals is required by law.
So, no Mars candy for me! Fastest way for me to stay away from the dreaded Halloween candies! Maybe this will help you the next time you go to grab a Mars candy treat...think of the innocent lives that were tortured for that piece of chocolate.
Here is a list of Mars' products - buying them is your choice:
3 Musketeers
Aquarium Pharmaceuticals (recently renamed to Mars Fish Care)
Bounty
Buckeye Nutrition
Celebrations
Cesar (Dog Food)
Combos
Dove Chocolate
Fling
Flyte
Galaxy (Alternative for the Dove range used in the UK and Middle East)
Greenies
Kudos
Lockets
M&M's
Maltesers
Marathon (UK name for Snickers until it was renamed in 1990)
Mars Bar
Mars Delight
Mars Planets (newly introduced in the UK)
M-Azing
Medi-Cal (Prescription Pet Food)
Milky Way
Minstrels
Nutro
Pedigree
Pill Pockets
Promite
Revels
Royal Canin (Pet Food)
Schmackos
Seeds of Change
Sheba (cat food)
Skittles
Snickers Marathon Energy Bar
Snickers
Spillers
Starburst
Techni-Cal
Topic
Tracker
Twix
Whiskas
Winergy
Wisdom Panel MX Mixed Breed DNA Test
Thanks for listening!