Wow, I'd love to update everyone on my event, but all I can say for now is WOW! I didn't place, but I didn't expect to place with the BF% I was holding. This is not why I competed in this show. It was purely for practice for my next. ;) Ya know... the one I'll be REALLY READY for!
Anyway... thought I'd share the pics I have thus far and a video. The video is shakey, sorry for that. But, it captures the moment. It was amazing... amazing... amazing!
This is from the prejudge. They moved me to the end of the line. At that moment I quit looking at the judges and started focusing on why I was there.
These are the tall girls. The girl next to me (#10), in the yellow recieved 1st place. Girl in the black (#6) recieved 2nd and the girl in the blue next to her (#4) got 3rd. The girl in the yellow also took overall.
Okay, so the eveing show... I'll post the video in the video blogs, if it will work. But here are the pics I have. It was an amazing feeling. And although I was still quite nervous I really let go and had fun. I was just absorbing the monsterous roar of the crowd as if I were a giant sponge! It was an unbelievable feeling!!!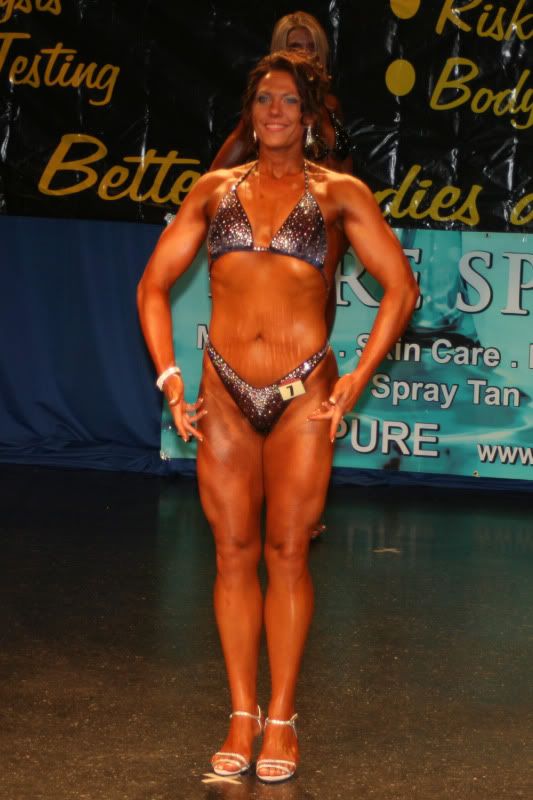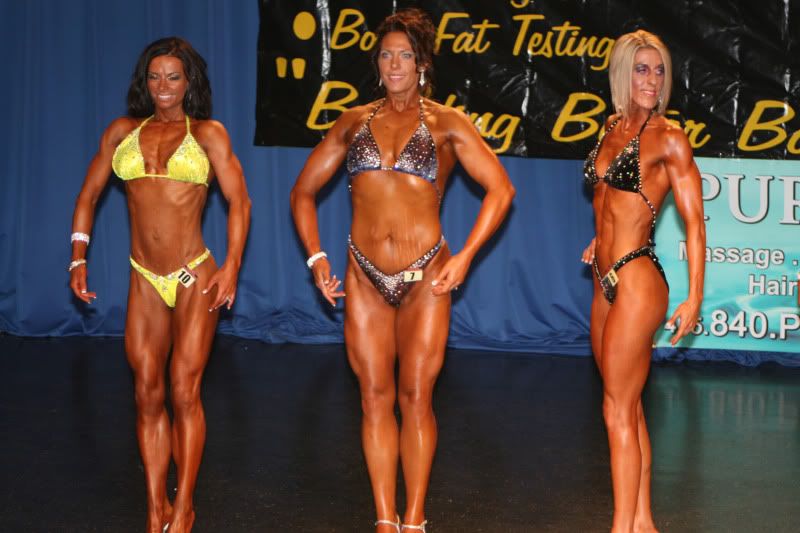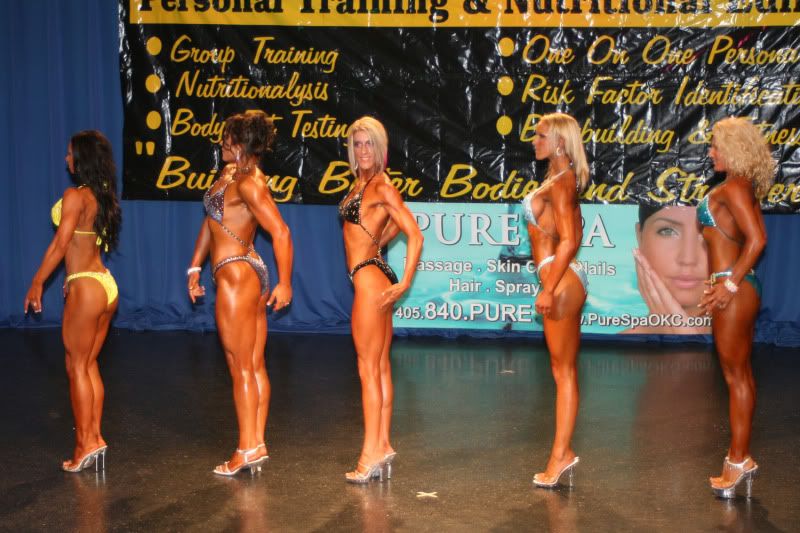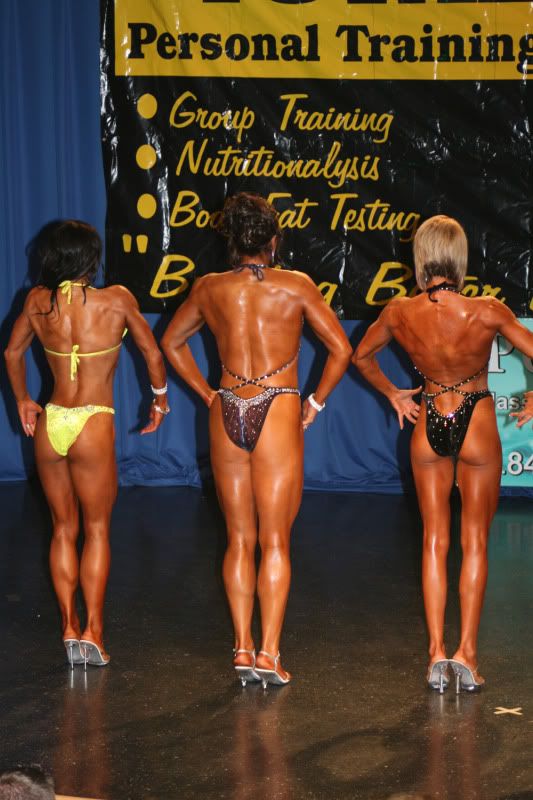 My game plan fo' sho' is to work on my glutes (BIG TIME) and leaning out. I am also going to rehab my shoulder. I'm staying off the scale until Saturday the 26th, when I will also begin officially preppeing for my May 8th show. Remember, this was just practice!
I'm still writing and crying... will post sometime this week though.
Thanks for all the wonderful support and to all you lurkers (and non lurkers)... NEVER EVER tell yourself you can't do something. Weight loss is about strengthening our minds and pushing through our fears. YOU CAN!!