I've come to realize...
Friday, December 14, 2007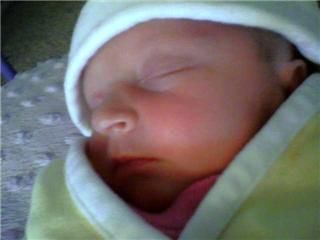 That I have alot more work to do than I thought! I wanted to know how much body fat I had and the results are just disgusting! To get rid of the body fat and be a healthy weight for my height I need to be 115 lbs. Thats a 27 lbs loss. I know I can do it I lost 50 lbs last year but I just dont want to think about all the work that is ahead of me. I havent starting working out yet besides walking so I hope next week I will be well enough to start. I also really need to lose the inches. My waist to hip ratio is bad also. *sigh* I guess now I know what needs to be done and I will do it but I am going to make mini goals so I can keep my motivation! My husband deploys in april for 15 months I want to be so sexy when he comes home. On another note heres my new baby girl!!!!